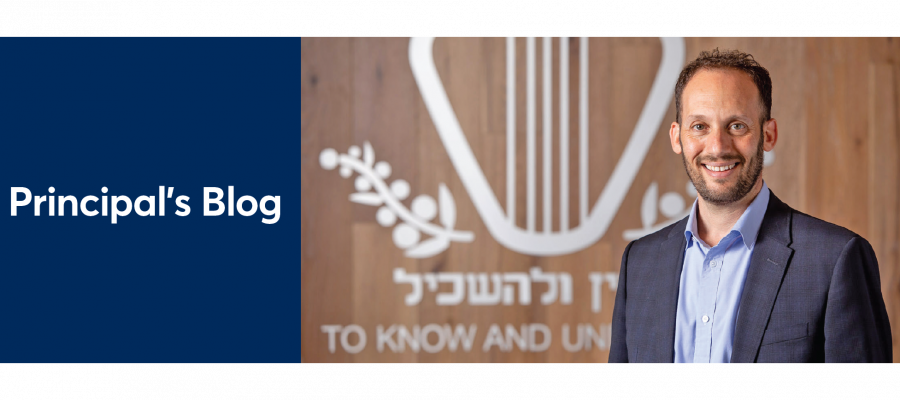 There was a brief moment at a School Council meeting towards the end of 2020 when one of our Council members highlighted that we had not raised the COVID-19 emergency during our discussions that evening. It was a remarkable signal of the positivity and optimism we felt at the time and the naive assumption that the worst was behind us. Of course, 2021 has turned out to be another challenging year which has been absolutely dominated by our response to the ongoing pandemic.
As we move towards the end of the school year, it is apt to remind ourselves that despite the extraordinary upheaval that we have experienced in so many aspects of our lives over the last 20 months, there have also been benefits that will assist us moving forwards.
In Dopamine Nation, Dr Anna Lembke argues that our contemporary lives are so focused on pleasure-seeking that we ultimately deprive ourselves of more sustained contentment by chasing the next dopamine high. Dr Lembke explains that our aversion to perceived negative feelings and perpetual avoidance of displeasure or discomfort are ultimately harmful.  She explains that "to figure out what the good life is we have to dial it back – we have to intentionally invite challenging circumstances. We have to intentionally eschew easy pleasures."
None of us would rationally celebrate the isolation, stress, sadness and frustration caused by the world-record lockdown we all experienced. However, it is clear that within this dark period we were all tested in new ways and the hope is that we have all developed stores of resilience.
American social scientist, Arthur C Brooks, explains that experiencing trying circumstances facilitates enhanced coping in future scenarios. He writes that "exposure to negative emotions makes us stronger for when there is a true crisis. Research shows that "stress inoculation training" – in which people learn to cope with anger, fear, and anxiety by being exposed to stimuli that cause these feelings – is effective in creating emotional resilience."
There is a tendency to look at the period of prolonged disruption with a focus on what has been lost. One could assess this from (at least) an educational, medical, social or financial perspective. I believe, however, that we should also be focusing on what has been gained. 
I speculate that in the long term, many of the students of 2020 and 2021 will be better equipped to cope with the vicissitudes of life as they will be able to draw upon the coping and resilience 'muscles' that have been given a very good workout.
I am so immensely proud of the fortitude of our students and hope that they are able to recognise that in coping with the immensity of the pandemic, they have developed a range of skills and abilities that will benefit them in the future. 
 Shabbat Shalom,
Marc