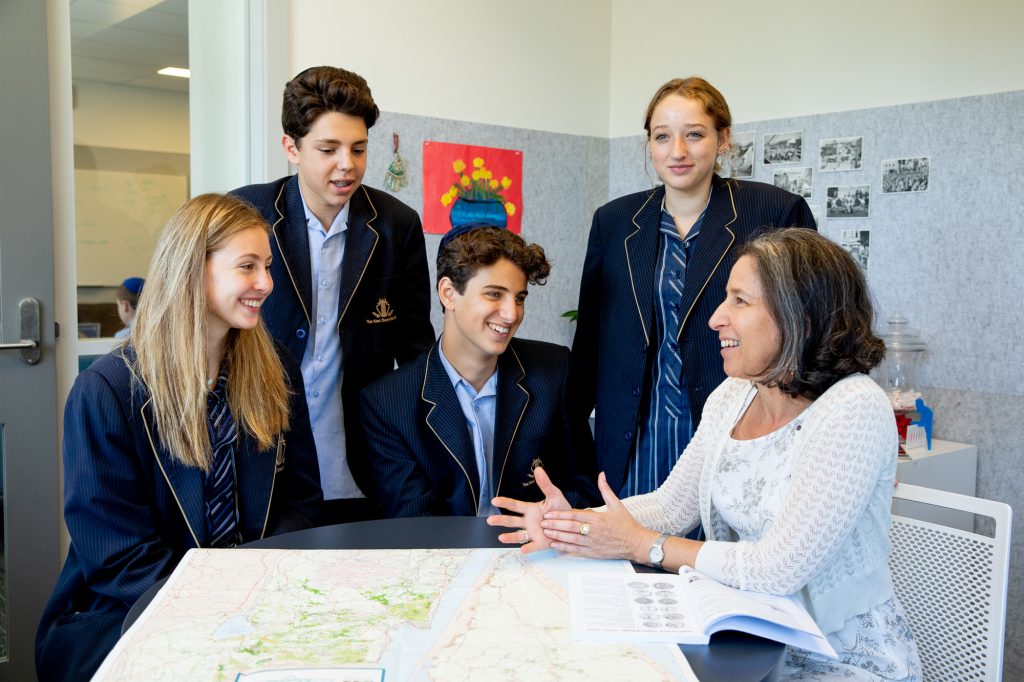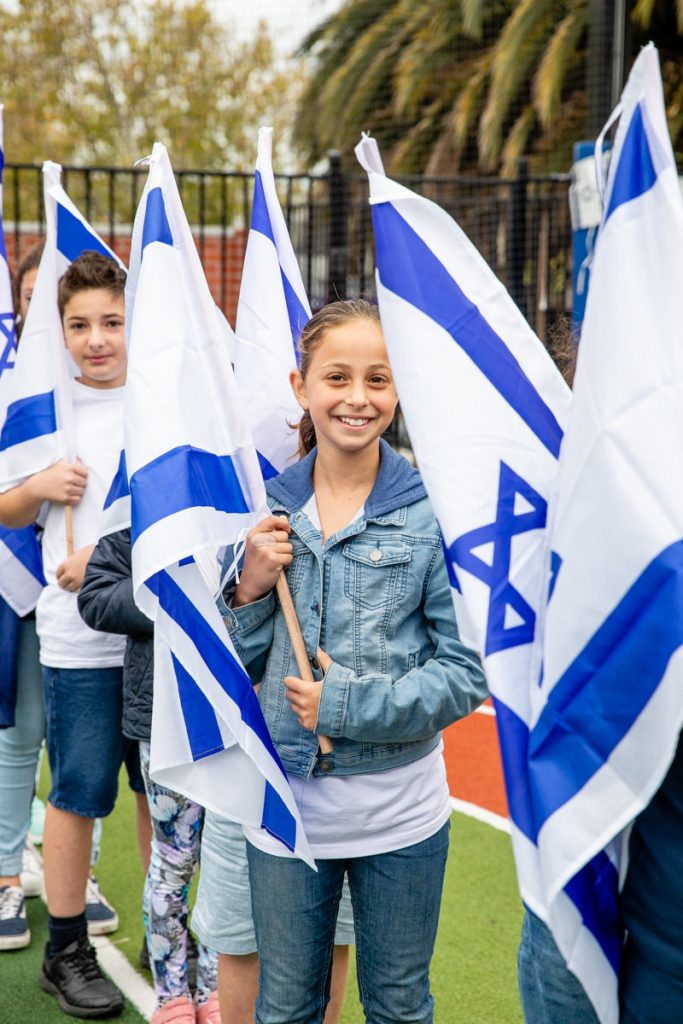 Engaging Jewish Education
Jewish Life and Learning involves actively engaging with Jewish festivals and traditions, immersing in history and heritage, exploring Jewish values and concepts, immersing in the great texts of our tradition, and learning about Israel, the land and state. Opportunities to participate in tefillah (prayer) are offered regularly, as are other key Jewish practices such as kabbalat shabbat, celebrating chagim (festivals) and participating in acts of tikkun olam (social justice). 
This rich educational journey takes place within Jewish Studies classes and through our vibrant Jewish Experiential Education program. These avenues offer students the opportunity to explore their identity and beliefs, to confirm or develop what they already know, and to feel comfortable in a space with other students who may feel differently. At the heart of this process is the building of a community that values Jewish heritage, promotes positive identity, and cherishes the views of each individual.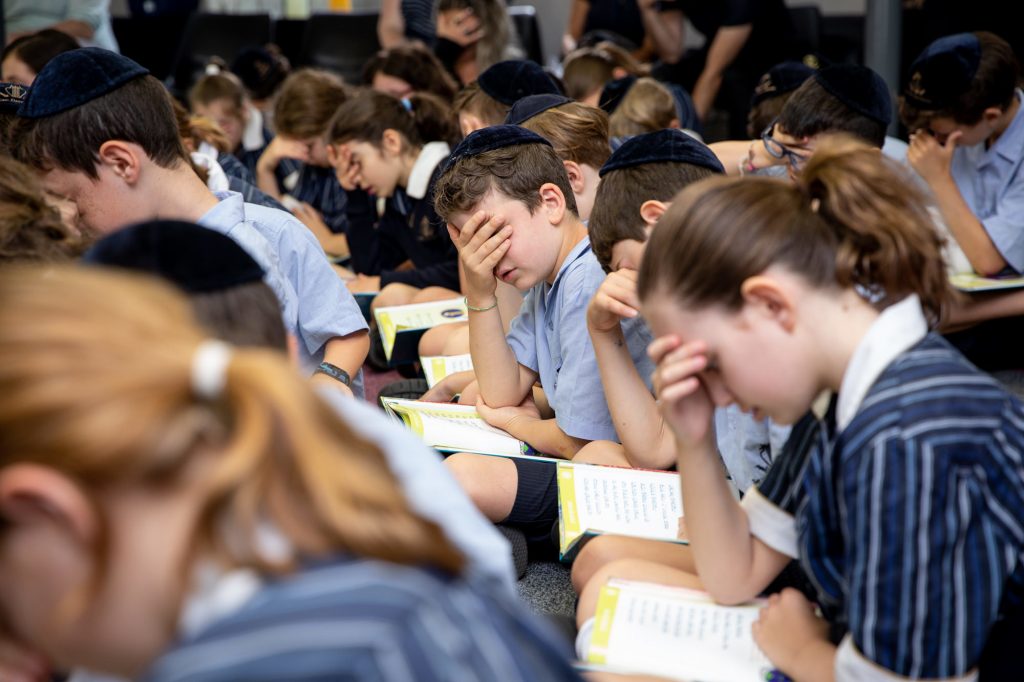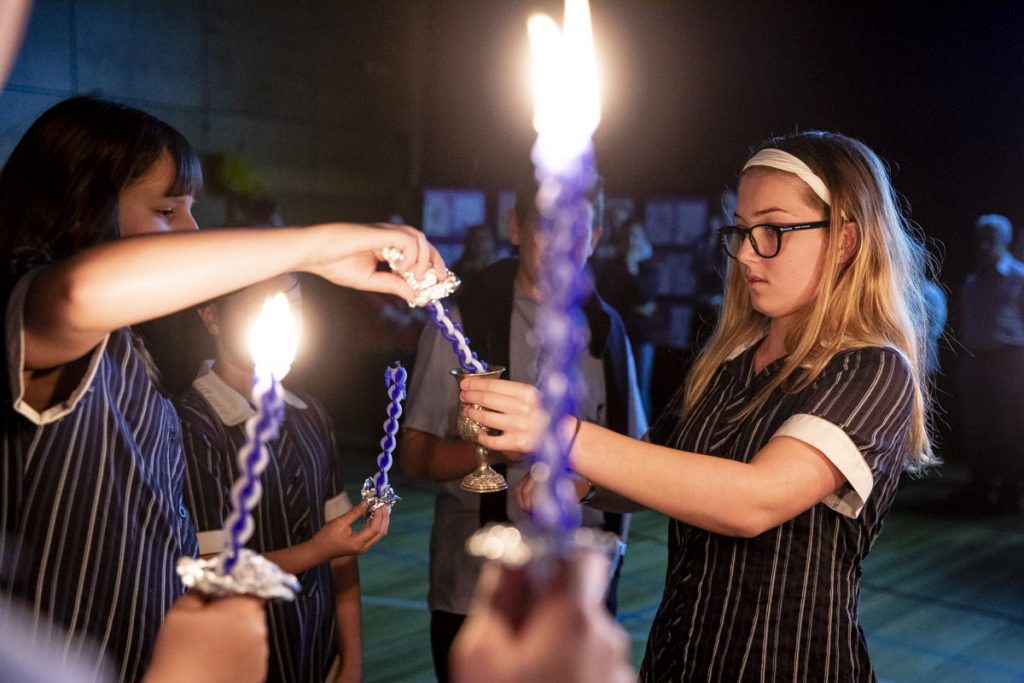 The special days for celebrating the Jewish festivals are always highlights of the year and I look forward to them!
I find it interesting learning about the history of the Jewish people and it makes me realise how important it is to learn all the rituals so I can keep the traditions going.
I like the informal programs that teach us about Jewish values in a fun and enjoyable way.
Yesh (Yisrael Sheli – My Israel) is the School's peak Israel program that transforms learning 'about' Israel to directly encountering it in an immersive experience.
Yesh made me think about: "My connection to Judaism"; "My Connection to Israel"; "My life and the paths I could take". 
What I liked best was: "Experiencing such a complex country with so many friends"; "Getting closer with the year level"; "The food!"
These are just some of the students' reactions after participating on Yesh, the School's four-week Israel trip for Year 10 students. Over their time in Israel, students travel the length and breadth of the country. Highlights include encountering modern Tel Aviv, ascending Masada and walking back centuries with every step, hiking to a lookout from which sun can be seen rising over four countries (Israel, Egypt, Jordan & Saudi Arabia), hearing from people living on the border of Gaza, exploring the north of the country, including the mystical town of Safed.  The program culminates in experiencing Jerusalem – visiting the kotel, Yad Vashem, Har Herzl, Machane Yehuda and wandering its streets of Jerusalem. Within a short expanse of time, students experience much of the country's natural and historical diversity.
The program invites students to experience the cultural and social mix that constitutes Israel in the 21st century by fostering encounters with Israelis from across the religious spectrum of Judaism, kibbutzniks, right-wing settlers, Bedouin, Palestinian and Druze minorities. Choices are offered through the 'Tracks' options, which include desert encounter, engaging in tikkun olam (social justice) or participating in a culinary tour. Rest and reflection are provided on the Shabbatot, when the pace slows and opportunities arise to discuss, reflect and soak up the special atmosphere.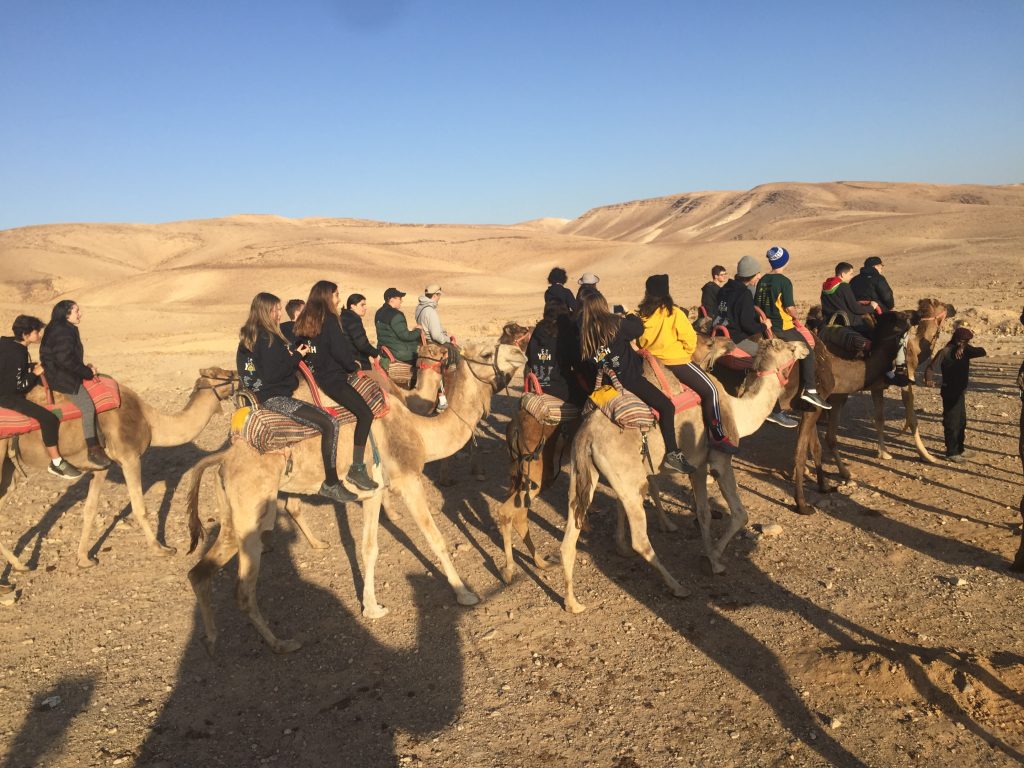 I can't wait to visit Israel and order an ice cream in Hebrew! I feel like I've learnt so much about it and I want to see it for myself.
Visiting the places we have learnt about for years was so inspiring and made it all come to life.
Connecting with Israeli students our own age was a highlight and I hope that we will stay in touch.