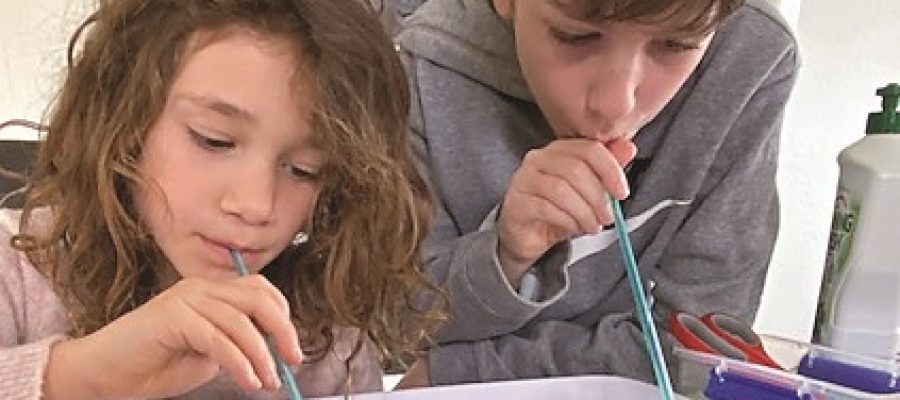 Science Week at KDS – Food: different by design
This week is National Science Week! To mark this, our educators offered Junior and Senior School students the opportunity to participate in many science experiments from home. The theme this year was "Food: Different by Design" and our students were introduced to game-changing food innovations for the future.

In the Junior School, students were able to work independently or with their siblings to engage in experiments that included Milk Fireworks, Fizzy Lemonade, Plastic Bag Parachutes, Bouncy Eggs, Bubble Fun and Ice-Cream in a Bag.

Senior School students celebrated Science Week by participating in an urban farming webinar, Food Chemistry Master Chef, the future of meat and TED talks focused on food for the future.

Dipesh Vadher, Science Learning Area Leader, offered this summary of Science Week at the Senior School:

The way human beings are consuming food is costing all other life forms on the planet immensely. Conscious consumption is an important and urgent step towards a sustainable future. – Sadhguru 

A great number of industries have been built on the back of our quest to mass produce and mass consume food. With the collective raising of collective consciousness and the advances in science we are at a pass where we can address the harmful aspects of our nutritional (and not so nutritional) consumer habits. 

This week our staff and students have delved into the science of our food and what the future (and present) can bring with this lens.

We began the week with the an Urban farming webinar for our VCE Biology students (YR 11) that explored sustainable products, technologies and experiences that spark meaningful interactions with our food and which also benefit the environment. The YR 12 Chemists started the week by entering a Master Chef competition that allowed them to design a three course meal and then explore the chemistry involved in its consumption.

Students from all year levels were then involved in activities and experiences throughout the week, ranging from Vegan Ice Cream master classes to a Q & A on the future of meat production, exploring faux meat and lab grown meat.

Fun was on the agenda through Green dress days and Green food lunches to promote a greener food future!

One and all took away a fresh perspective on what we consume, where it comes from and how we can approach the same nutritional quest with care and compassion for our planet and its inhabitants.