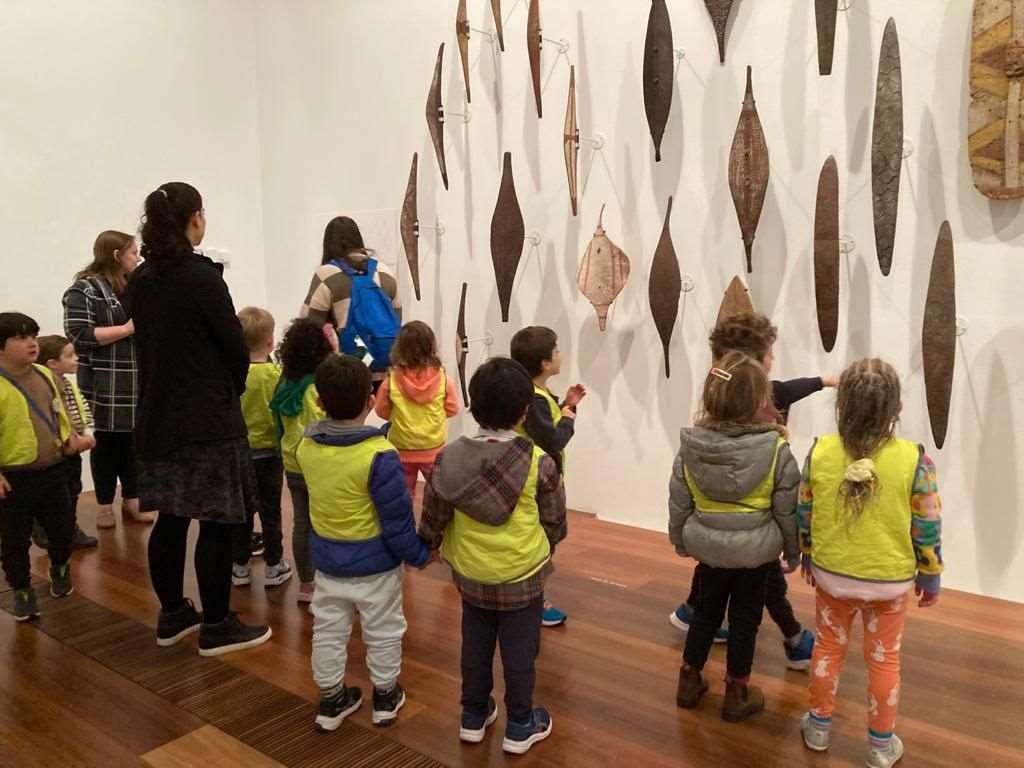 Reconciliation Week in the ELC
National Reconciliation Week (NRW) is a time for all Australians to learn about our shared histories, cultures, and achievements, and to explore how each of us can contribute to achieving reconciliation in Australia. As a group we learnt and discussed the meaning of such a big word, we learnt that it meant making amends and taking action to fix past mistakes. Reconciliation must live in the hearts, minds and actions of all Australians as we move forward, creating a nation strengthened by respectful relationships between the wider Australian community, and Aboriginal and Torres Strait Islander peoples.
In Gan Tamar the children have been involved in a range of activities that have brought awareness and educated them in the ways we pay respect and take positive action towards our First Nations People. Please click here to see some photos from the week. This has focused on the culture and traditions of First Nations people and has included:
Exploring the artwork of Dr. Bronwyn Bancroft, a proud Bundjalung Woman and Artist, using them to learn about patterning. Looking through a few of her books the children chose a page that spoke to them, we discussed what her artwork was portraying and the children attempted to recreate her work by drawing and then painting.
Learning about the different countries and language groups within Australia through watching the playschool episodes "Welcome to country" and "Walking together".
Reading stories written by local Kulin nation authors and learning about Bunjil the creator.
Discussion about the concept that "Actions speak louder than words", considering how our actions influence and affect others.
We looked at Indigenous symbols and created badges.
But most importantly this morning we visited the Ian Potter Gallery in Fed Square. The children walked carefully around the museum closely observing Indigenous art and had a turn creating their own collage. We were so excited when we bumped into some of the Year 11 and 12 KDS students!
Thank you to our special parent volunteers we really loved having you with us as an extra set of helping hands and enjoy this video with highlights of our morning of learning and inspiration.