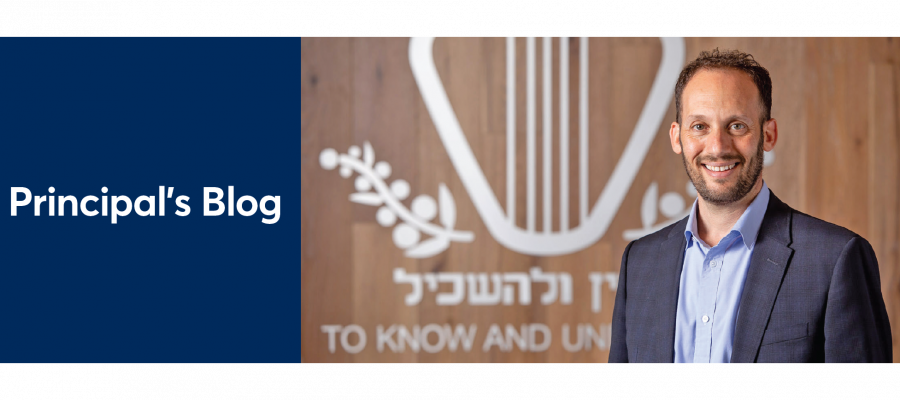 At the heart of King David's curricular and co-curricular programming, our culture and our Jewish life experiences, lies a commitment to our core values of inclusivity, egalitarianism and social justice. This is exercised in myriad ways in our approach to school life.

We have a strong commitment to empowering individuals, no matter their particular attributes or characteristics. We promote causes that align with our values, and have a strong focus on educating our students to celebrate diversity and to strive to make their communities more just.

Our Jewish life programming is anchored in egalitarianism. Our approach to gender inclusivity in Jewish practice comes so naturally to us that many of our students and staff would not be aware of the decision making that supports this principle.

The King David School proudly signed on to the National Council for Jewish Women of Australia's Gender Equality Pledge which is part of the important Make Space for Her campaign. The School has also been working closely with our student leaders to ensure that we are creating safe and inclusive spaces for all genders.

Yet King David does not exist in a bubble. We are part of a broader society that has much ground to make up when it comes to gender equality. 

This week, the Women's Leadership Institute of Australia (WLIA) released the Women for Media 2021 report entitled Take the Next Steps. The Institute, founded by KDS community member Carol Schwartz AO, has been releasing analyses of the representation of women in Australia's media for ten years. This year it analysed 60,000 articles published in May and found that only 31% of quotes were attributed to women; that while women quoted other women 50% of the time, male journalists only did so 37% of the time. Men accounted for 65% of all opinion pieces published. The areas of publication also seemed to be highly gendered with women far more likely to be represented in Health (55%) and Arts and Entertainment (44%) than in Politics (35%) or Sport (13%). Additionally, men accounted for 65% of all bylines on stories published.

While these statistics are alarming, it should be noted that they represent a vast improvement from when WLIA first undertook its analysis 10 years ago. Carol Schwartz AO wrote in the report's foreword that "I am certain that female media representation matters for strengthening gender equality. We have to shift the norm in terms of what a leader or expert looks and sounds like, and an important way to address this is rebalancing the voices heard via mainstream media." 

When I undertook teacher training, one of the most memorable lectures I attended involved a presenter who had conducted an analysis of VCE subject selection by postcode. In doing so, the presenter showed that students in affluent areas made up the vast majority of students who enrolled in subjects which were prerequisites for entry into courses that provided pathways to the highest paid occupations. The presenter argued that this amounted to a self-reinforcing systemic bias.

This leads me to consider the nature of subject selection at our school. Despite our insistence on equality of opportunity in all endeavours, our female students are far less likely to choose certain subjects including Accounting, Business Management, Chemistry, ICT and Physics.

Why is this so? Most of these subjects have female teachers so this cannot just be about role modeling. The walls outside our science labs are replete with examples of key female scientists who have contributed to making our planet better.

On this year's International Day of Women and Girls in Science it was explained that only 30% of people engaged in science research are female and that of those studying in university, women represent a very small proportion in particular subject areas: ICT (3%), natural science, mathematics and statistics (5%) and in engineering, manufacturing and construction (8%).

I posit that there are still underlying assumptions that act as impediments for students to choose certain subjects. It is incumbent on us to challenge the stereotyping and casual sexism that may be leading to reinforcing particular binary gender roles. 

I am confident that The King David School promotes a genuine, open and just culture which is reflected in positive relationships and values. However, like every institution, we must continue to conduct thorough self-examination to ensure that we are always improving in our quest for inclusivity, egalitarianism and social justice.
Shabbat shalom,

Marc