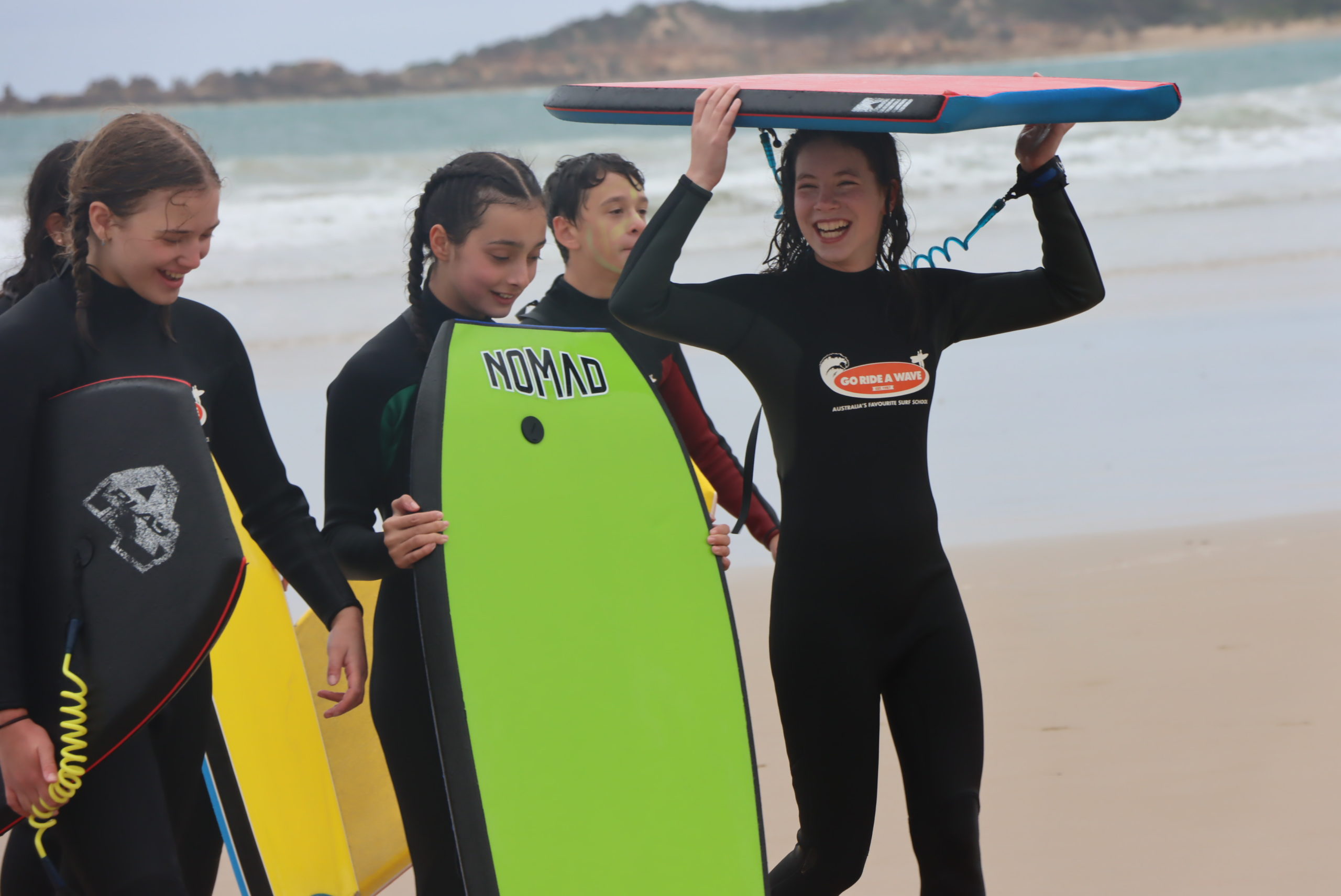 Our Year 7 Camp Experience
By Rafaella & Willow, Year 7 
We enjoyed a variety of water sports during our camp experience, including surfing and body boarding at Anglesea Surf Beach as well as stand up paddle boarding at the lake. Our wonderful instructors, Xander, Blake, Ruby, Will and Jemma from GoRideAWave taught us all the amazing skills we needed. Please click here to see some images from our time at camp.
Throughout camp, we went on many walks to the beach, the lake and the area around the campsite. As well as walks during the daytime we went on a night time walk to watch the sunset. On our first walk, we stopped in the woods and built structures out of branches and sticks as a way to learn about indigenous culture.
Back at the campsite in our free time, we participated in a selection of activities such as low ropes, archery, rock painting, embroidery and sports. We used this time to bond as a year level by doing team activities and creating our own class chants.
After a long week of sports and physical activities, we spent our last night acting, singing and dancing during Skit Night and finally ended off the evening with a movie. To finish the camp experience, we are going rock climbing as a year level in Geelong as we make our way back to Melbourne.
I think we can all agree that this camp experience is definitely one to remember.