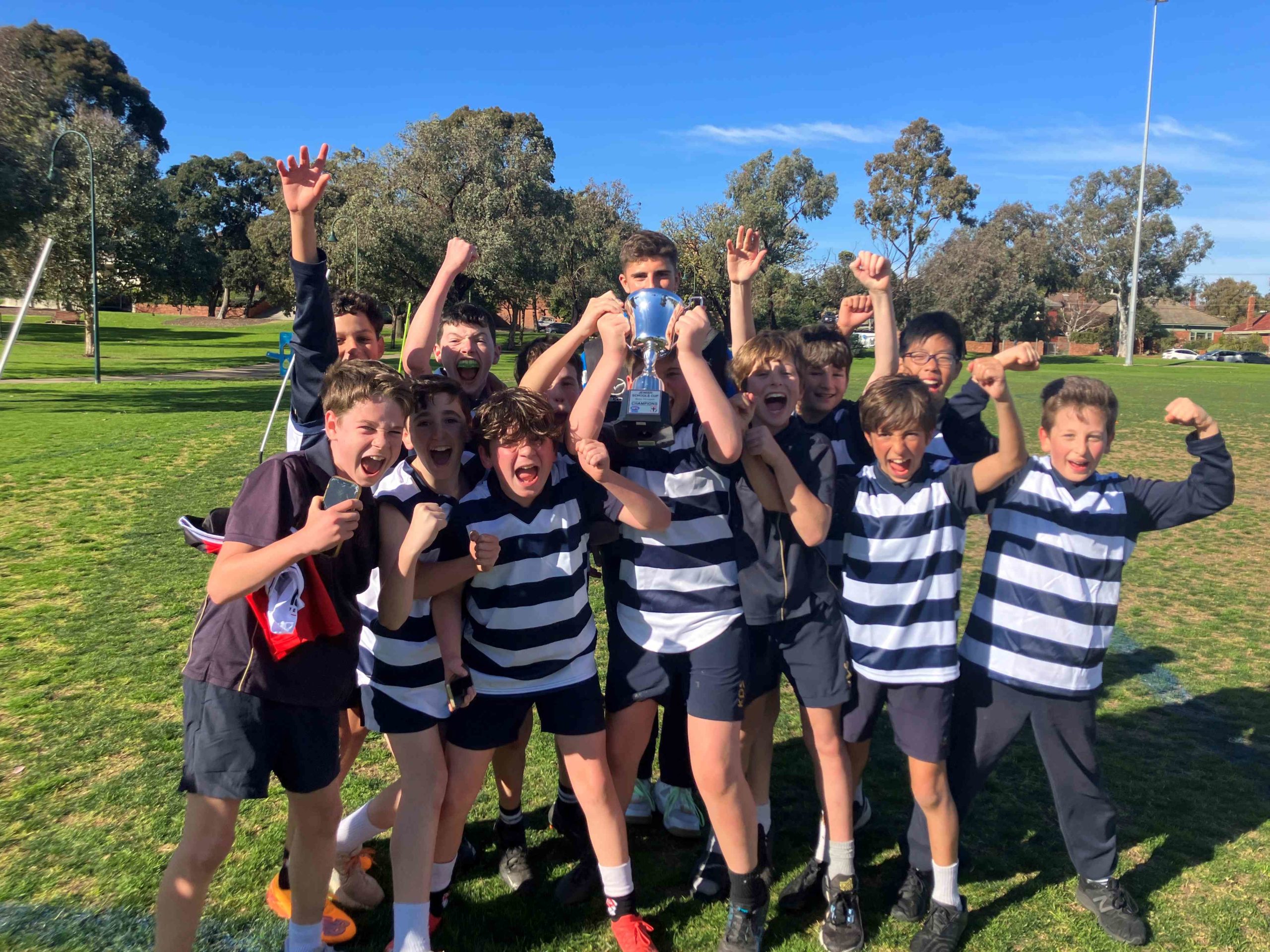 The jewels in the KDS sporting crown this year are the Year 6 boys. Yesterday the boys brought home yet another championship to the KDS trophy cabinet as they won the AFL 9s Jewish Schools' Cup.
KDS had one boys' and one girls' team in the competition and both teams started off the competition in fine style. They had convincing wins against Sholem, Yavneh & Yeshiva/Beth Rivka in the first three games. 
Unfortunately for the girls' team they lost both games to Bialik and Mt Scopus, placing them 3rd for the competition at the end of the day.
The boys however, were pushing for another championship as they defeated Bialik by five goals and then Mt Scopus by two goals in the final two games of the round robin.
The Grand Final was set and KDS was up against a Bialik team determined to make amends for their loss in the round robin. KDS were not going to let this happen as they kicked with the wind in the first half, gaining a three goal advantage at half time. The second half was a battle however the skill, teamwork and determination of our boys was the difference in the end, winning the championship by three goals.
The day was topped off by Harry Sheezel who attend the grand final and presented the boys with the Jewish Schools Cup.
Mazal tov boys!
Drew Solewicz
Sports Manager