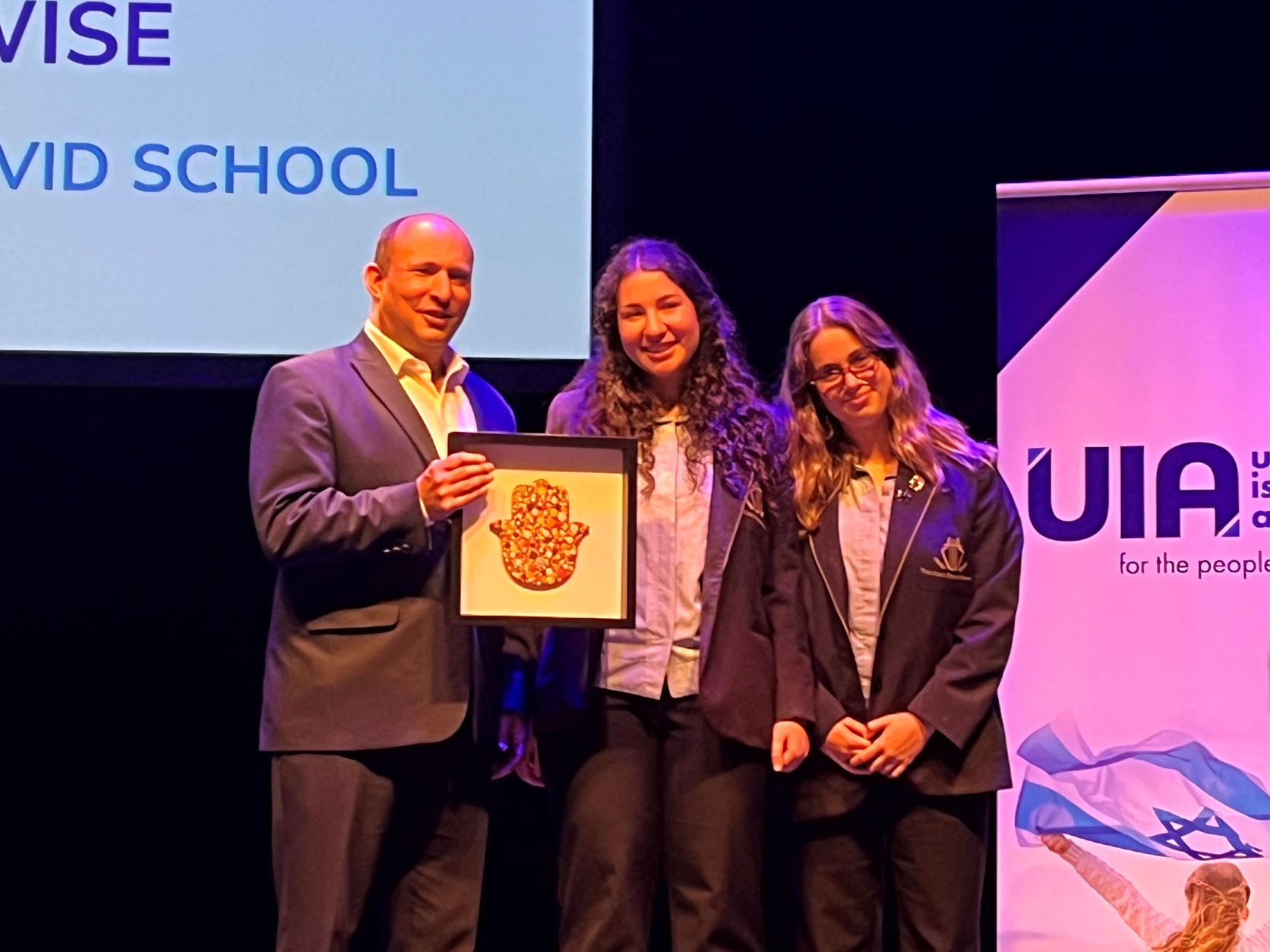 Naftali Bennett shares his story
Our Year 11 and 12 students were afforded the opportunity to hear from former Prime Minister Naftali Bennett at a combined event for Melbourne's Jewish schools. Mr Bennett spoke to the students of his varied life, growing up in Haifa to parents who had made aliyah from the United States, his distinguished service in the Israeli Defence Forces, his failures and then huge success in developing a 'start up', followed by his decision to enter into Israeli politics, rising from Binyamin Netanyahu's Chief of Staff to being the Prime Minister himself. He shared the difficult decision to be part of the broadest coalition government Israel has seen, consisting of religious parties, left and right wing, as well as, for the first time, an Arab party.
Following his talk, Mr Bennett invited questions from the audience, and then an IDF musical ensemble entertained students. Student leaders from the four participating schools all played a role in the ceremonial elements. 
Sidra Moshinsky
Director of Jewish Life and Learning