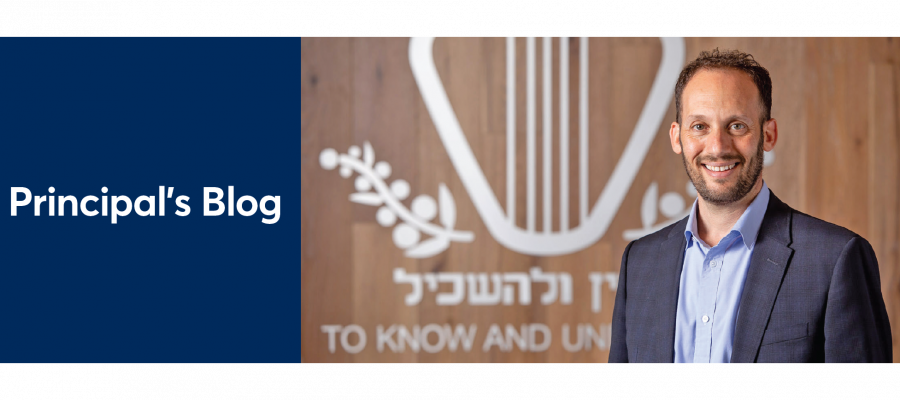 Learning to navigate the new "normal"
The news of the renewed lockdown and the return to distance learning was very disheartening. While I tend to be unfailingly optimistic I must admit that listening to the Premier's news conference announcing the reimposition of these measures resulted in a very brief tantrum!
We all draw energy and positivity from our daily interactions and the challenges of maintaining our sense of community in an isolated world are real. Nonetheless, inspired by my brilliant colleagues, I snapped out of my lull and for very good reason – I know that we coped well last time and we will do even better this time. We simply will not let this be anything but a great Term 3!
In the previous lockdown period we learnt a lot about ourselves and one-another. We saw an emergence of creative ways of approaching learning and connecting, our students showed incredible resilience and our staff were simply outstanding in their professionalism, hard work and flexibility.
Our parent body stepped up to the difficult task of supporting their children's learning while juggling their own work and life demands.
Now that we have to adjust to the reality of Lockdown 2.0, we must adopt the same positive mindset that allowed us to overcome the obstacles of adopting new systems, adjusting our expectations and learning to navigate the new "normal".
At King David we have also utilised the feedback that we received in the last version of distance learning and have modified our model to present what will be even more beneficial in terms of both learning and student wellbeing outcomes.
An important consideration that needs to be understood by all our community members is that this is a challenging time for all of us. We need to give ourselves and one-another a break. It is vitally important that despite all our worries, pressures and daily challenges, we continue to treat each other with the warmth, empathy and love that characterise our community.
This is especially true when it comes to interactions with the teachers. Our teachers, like our parents, are juggling work and life commitments and have, once again, seen their carefully developed curricular planning overturned and remodelled to work in a distance learning framework. I am incredibly grateful that our staff have jumped into this with gusto and have adopted the "can-do" attitude that they hope to see in their students.
Last lockdown I was overwhelmed by so many of you passing on messages of gratitude to our staff for their extraordinary care and dedication. I hope that once again you take the opportunity to show our teachers how much they mean to you.
To all members of our community I hope that you can join me in embracing our challenges and pushing aside our concerns. I wish us all a wonderful, healthy and meaningful Term 3.