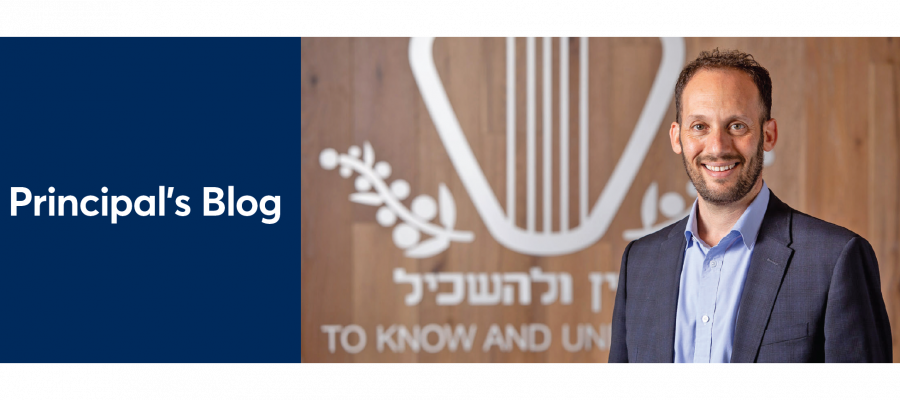 A deep and honest reckoning
Marcia Langton writes that "Australia is alive with the long history of the Indigenous people, our culture and our presence. Nowhere else in the world can you see and experience the oldest living cultures of humankind."
In this column last week, I wrote to you to acknowledge Reconciliation Week and to highlight the numerous ways that the School was working to foster connections with First Nations Australians and a sense of pride in a unique heritage as the longest lasting continuing culture in the world.
The protest movement in the United States prompted by the horrific killing of George Floyd has in many ways overshadowed Reconciliation Week as it has drawn comparison to Australia's own treatment of First Nation's people and particularly the horrendous statistics with regards to over-representation in prison and the shocking number of indigenous deaths in custody that have occurred and continue to occur.
As we hear the voices of the Black Lives Matter movement in the United States we are infuriated by the ongoing expressions of racism, violence and inequality that have led to this eruption of frustration and activism.
It is vital that we also listen to and learn with our own First Nations Australian population who have sadly experienced comparable forms of institutionalised and social discrimination throughout Australia's colonial history.
When we began our process to work on King David's Reconciliation Action Plan the sentiment was positive and everyone involved was undeniably well-meaning. One of the statements made at the initial meeting focused on the fact that a true reconciliation process would not always be pleasant but would at times be confronting and deeply uncomfortable as it involved uncovering some shameful truths and inherent biases that still exist in Australia today.
This has been my personal experience throughout this week. My initial reaction watching the chaos and bloodshed unfolding in the United States was "thank goodness I live in Australia". While there is some comfort to be found in identifying the distinctions between our situations, the honest work of reconciliation comes from honing in on the bitter similarities – as it is only through acknowledging and disrupting injustice in all its expressions that we can truly improve.
Australia is not America and while drawing direct parallels can be problematic given our different contexts, there are some undeniable comparisons that explain the pain and anger that are finding expression in media statements and protests across Australia.
It is unacceptable that a First Nations Australian is on average expected to live eight years less than a white Australian. The gap is even wider for indigenous Australians living in remote areas where the average life expectancy for a male is merely 65.2 years compared to 82.5 years for other Australians. It is unacceptable that only 49% of Indigenous Australians are able to find work, whereas on average 75% of non-Indigenous can do so. It is unacceptable that many First Nations Australians suffer from diseases that are largely non-existent in non-Indigenous populations. It is unacceptable that First Nations Australians are far less likely to complete Year 12. It is unacceptable that while Indigenous Australians account for around 2% of Australia's adult population they represent 27% of our prison population. It is unacceptable that 432 First Nations Australians have died in custody since 1991.
This week I have learned that the real work of reconciliation involves a deep and honest reckoning. How do we reconcile our sense of pride and belonging as Australians with the awful statistics listed above? For me the only solution is one that lies in a commitment to activate our hearts and minds towards being involved in improving this situation.
I am committed to reconciliation because I believe that it is part of our unique cultural heritage as Australians to connect with the beauty of First Nations culture, history and people. The hard work of reconciliation also involves listening carefully and connecting with the pain and anger at historic and continuing injustices and ensuring that we take seriously our role as allies for First Nations Australians in working towards a better Australia for all.