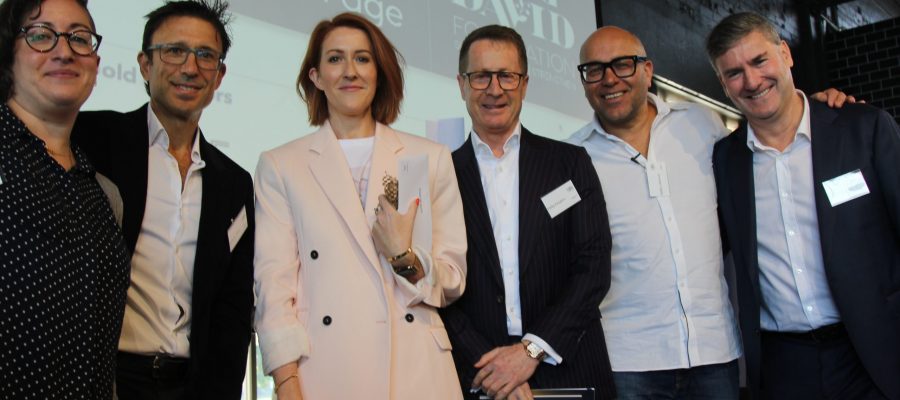 Innovation and entrepreneurship – 2021 Business Breakfast
The King David Foundation hosted this week's Business Breakfast, with the theme being innovation and entrepreneurship.

Our school is acknowledged as a leader in this space, being recently honoured with an Innovative Schools Award by the Educator online magazine, recognised as "making a profound and exciting impact in education today" and also "a pioneer in utilising major advancements in the field of Educational Neuroscience". As Lahra Carey, our President, School Council said at the event, "by creating a strong thinking and learning foundation for our students across their years at King David, we create a wonderful opportunity for them to be well-equipped to manage their life-long learning and personal development".

An inspiring panel of speakers included Anthony Eisen Afterpay, Kate Morris AdoreBeauty, Gabby Leibowitz Catch and moderator Isabelle Oderberg who attracted an almost capacity crowd at The Park at Albert Park. These highly successful entrepreneurs provided a fascinating insight into the pathways to their success.

Many thanks to Marc Light, Lahra Carey and Graeme Samuel AC (Foundation Chair) for assisting in delivering a wonderful event that did our School proud.

A big thank you to our 2021 Business Breakfast sponsors. Gold sponsors: Gary Peer, Wingate and Spotlight Foundation. Silver sponsors: Marlow Recruitment / Executive Search, IDA and ESS. Generous supporter: Brenniston Workplace First Aid.

To our Years 10 to 12 students who attended, thank you for so beautifully exhibiting the authentic leadership that our School fosters.

And last, but by no means least, we are extremely grateful to our PSG volunteers Alex Freiberg and Alan Baynash for giving up your time to ensure the safety of our community.