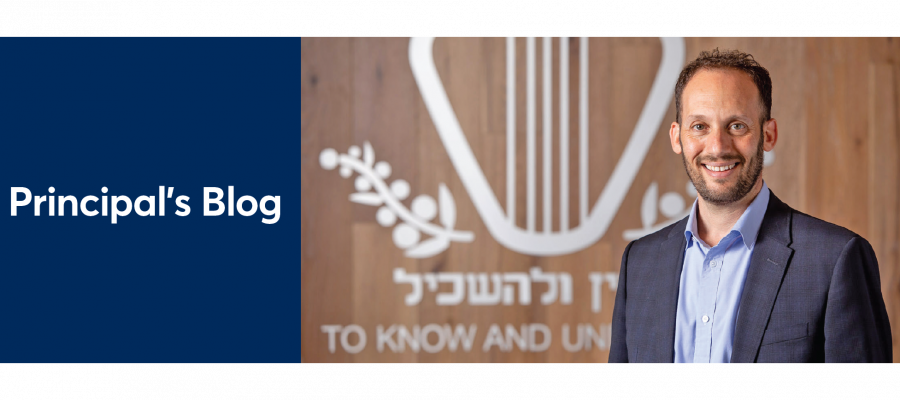 "There are always miracles in the world, even when all seems hopeless. And when there are no miracles, you can make them happen. With a simple act of kindness, you can save another person from despair, and that might just save their life. And this is the greatest miracle of all."
These inspirational words come from Eddie Jaku OAM who passed away this week at the age of 101. Eddie was known as "The Happiest Man on Earth", a title he bestowed upon himself despite a childhood under Nazi rule and his harrowing experience in numerous concentration and death camps during the Shoah. 
Eddie Jaku was born as Abraham Jakubowicz in Leipzig, Germany, in 1920.  As a young man he experienced the rise of anti-Semitism that accompanied the Nazi party's election in 1933 and the gradual and insidious diminution of civil liberties and human rights following the implementation of the Nuremberg Race Laws in 1935. In November 1938, Jaku narrowly survived Kristallnacht when a group of Nazis nearly beat him to death. 
This proved to be a harbinger of the devastation that was to be wrought upon him personally and to the Jews of Europe. During the Holocaust he was imprisoned in Buchenwald and moved to various camps. He was able to escape and join his family in Belgium until they were deported to Auschwitz in 1943 where his parents were murdered in the gas chambers. In Auschwitz he was tattooed with the number 172338. He said that "[w]hen they tattooed the number on my arm, I was sentenced to a slow death, but first they wanted to kill my spirit."
However, Jaku was able to survive. He credited this to the fortune of being reunited in Auschwitz with his friend, Kurt. He said that "Auschwitz was a living nightmare, a place of unimaginable horrors. But I survived because of my friend Kurt … Having even just one good friend can be your entire world. The best balm for the soul is friendship."  In 1945, Jaku was able to escape a death march, before being recaptured and escaping again. He ultimately hid in a forest sustained by slugs and snails until he was able to be rescued by a liberating American soldier. At the end of the war he weighed 28kg and was suffering from cholera and typhoid. Having survived, he married his wife Flore in 1946 in Belgium and they emigrated to Australia in 1950 and began to rebuild their lives.  
Jaku did not allow his traumatic experiences to erase his sense of humanity or his hope. He said that "it is never too late to be kind, polite, and a loving human being." He developed a personal philosophy that was characterised by generosity and benevolence and which focused on projecting positivity to all he encountered. He said "happiness does not fall from the sky; it is in your hands. Happiness comes from inside yourself and from the people you love. And if you are healthy and happy, you are a millionaire."
Eddie Jaku worked as a volunteer at the Sydney Jewish Museum where he told his story of survival and delighted those who met him with his indomitable spirit. He published his testimony The Happiest Man on Earth at 100 years old. 
Earlier this year, our Vice Principal Student Wellbeing, David Opat, launched the Eddie Jaku Project that encourages members of our school community to adopt Jaku's outlook and  respond to the challenges of the pandemic by completing acts of kindness for others. David wrote that "[t]he way forward is not by focusing on ourselves but instead focusing on others." Eddie Jaku was very supportive of our project and even recorded a video message encouraging our participation. I urge those readers who have access to myKDS to explore the project here.
Eddie Jaku was a true inspiration who moved so many people with his humanity, empathy and optimism. He showed us that adherence to core personal values can help us to overcome great adversity and live a life which promotes love, friendship and care for others. May he be remembered for blessing. 
Marc