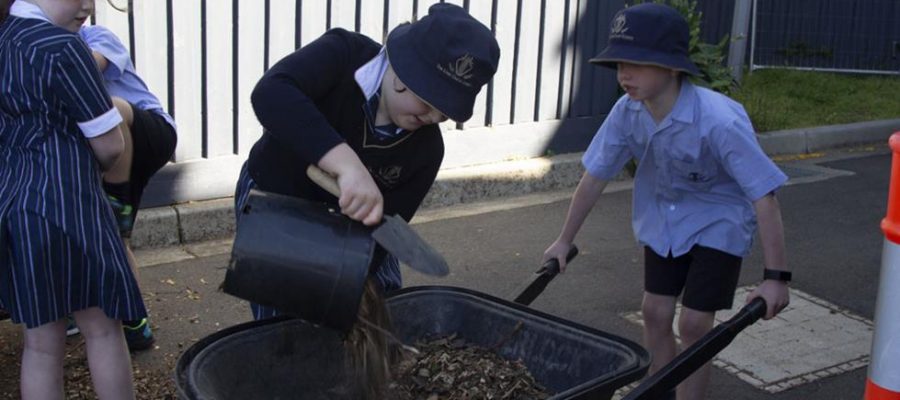 From little things, big things grow
After a long break from the Kibbutz Garden due to online learning, the students didn't waste a minute during their session last week and worked hard moving the mulch from the truck via wheelbarrows to make a path using rakes alongside the fence. Amit (our resident kibbutz gardener) encouraged the children to create a tunnel and hidden garden. Two types of passion fruit have now been planted in this area (one grafted and one not grafted). The students will compare how the two types grow. The path will lead to the new greenhouse that was installed over the break. Amit educated the students about the greenhouse and the new watering system that has also been installed. We sincerely thank our wonderful donors, whose generous support enabled this to happen.

Before the end of Term 4, the students will propagate a vegetable in the greenhouse and take a seedling home to watch over the holidays and then they will bring them back to school in Term 1 (2021) which will create a great learning opportunity.

The orange trees have fruit and flowers and the students smelled the blossom of the oranges and Amit told them it was one of his biggest childhood memories of the orange orchards in Israel.

The rest of term will be busy in the Kibbutz garden, with the planting of blueberries and raspberries and the construction of a fire pit made of mud brick and straw!