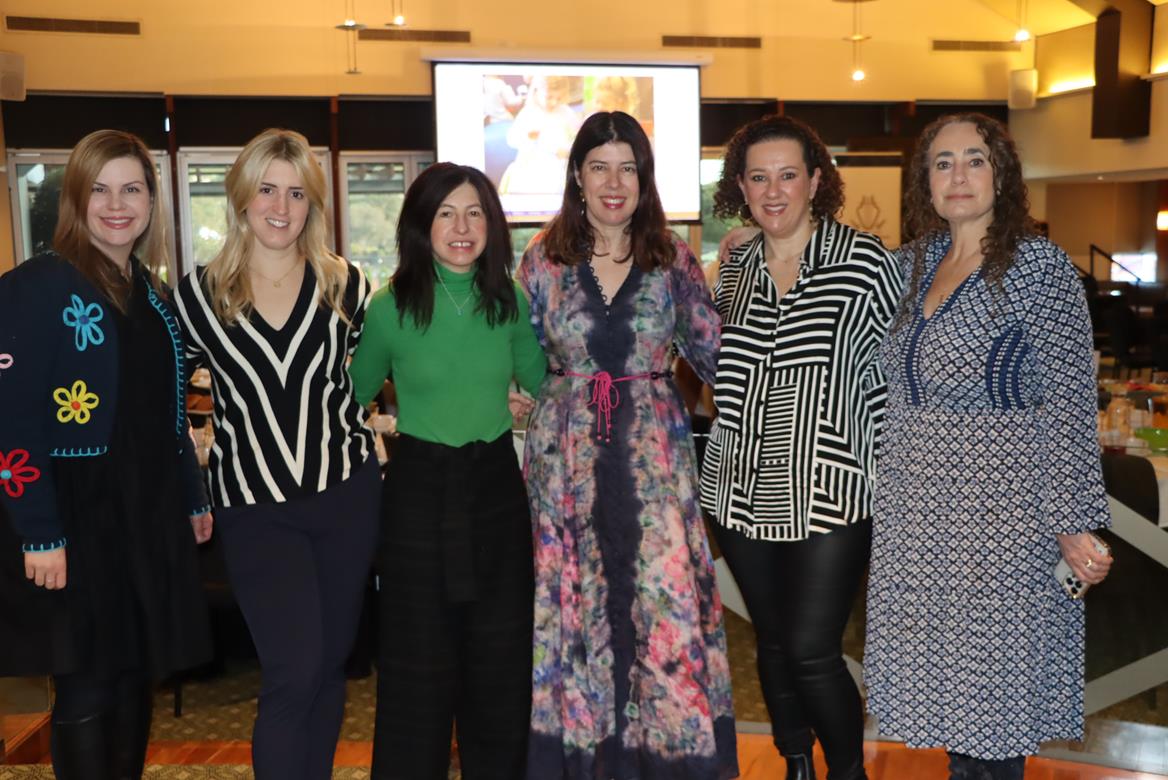 Food for thought at our KDSPA Breakfast
The feedback from our annual KDSPA Breakfast held today at Kooyong Tennis Club has been unanimous! Guests left feeling a little more hopeful about the peacebuilding process and outcome in the Middle East and the power of humanity.

Our guest speaker Dr Jeremie Bracka, Australian-Israeli human rights lawyer, comedian and academic, spoke to the title of his book Transitional Justice for Israel/Palestine: Truth Telling and Empathy in Ongoing Conflict. Guests were taken on a journey about transitional justice, emotional connection, history, and shared narrative to arrive at a place where conflict resolution seems possible.

Jeremie's inspirational presentation ended with Paul Wellstone's quote that "sometimes the only realists are the dreamers". Later, Jeremie shared his alter ego, Mrs Rae Rose OAM, with us as Mrs Rose drew the raffle tickets and helped present the prizes to winners.

Many thanks to all who supported this wonderful event, including our generous sponsors of the raffle and silent auction. A special shout out to KDSPA President Tina Landsberg, Laurelle Ritz and the other committee members for bringing this event to our community. 

We're already looking forward to next year's breakfast!