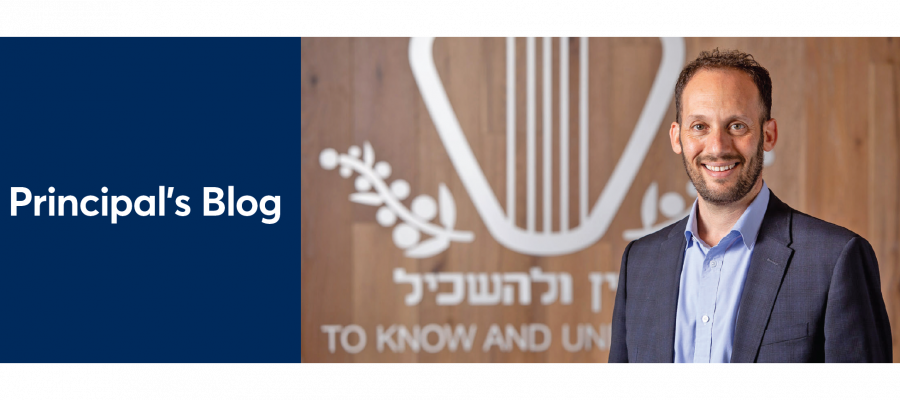 Our goal at King David is to provide our students with a meaningful, holistic Jewish education that feels relevant and provides a positive connection with their emerging sense of identity. In the areas of Jewish life and learning this is done through providing a mix of explicit, implicit and experiential models of education which allow our students to build core knowledge and skills, accommodate the values, language, customs and culture of our traditions and to have peak experiences which enable them to test and embed these lessons.

We have a commitment to nurture a strong, positive and meaningful Jewish identity in a way that rings true for individual students and families. In doing so, we celebrate the diversity within our community and avoid a dogmatic or prescriptive approach to Jewish practice. Rather, we see it as our place to allow our students to develop Jewish literacy and the capacity to make reasonable informed choices about what this means in their lives. Our hope is that our students continue to see their involvement in Jewish life as a joyful treasure that offers them meaning, connection and a strong sense of self.

These goals were clearly evident in this week's Year 7 Kabbalat Dorot (generations) experience. This is a significant culmination of a learning journey that involves our students delving deep into their individual family stories. Our students conducted interviews with family members, explored migration stories and the meaning behind significant family heirlooms or objects. They presented these in beautiful albums which we hope become a valued keepsake for them. Reading through these albums, it was apparent that a huge amount of effort, pride and love had been invested in exploring the family history. It was also fascinating to explore the similarities and differences that add to the vibrancy of a united but diverse community. This was reinforced in our online launch event which involved a grandparent, a parent and students reflecting on their experience and Jewish identity.

The Kabbalat Dorot learning experience is vital as it acknowledges that for our students to develop their own personal compass they need to develop an understanding of where they have come from. An approach to learning that aims to foster a stronger personal identity is uniquely powerful when there is the avenue to locate the learning within the broader family story.

At King David we endeavour to invite families in to share in the learning, not just because it is joyous and 'nachas'-inspiring for our parents and grandparents, but because the act of sharing this as a family emphasizes the goal of entrenching such experiences as meaningful moments in our students' emerging personal narratives. While it has been a challenge this year to invite our families in as we usually do, I applaud the creativity and flexibility of our educators who have innovated to ensure that such important and peak learning experiences are meaningfully observed and shared.

Kol ha'kavod to our Year 7 students on the beautiful way that they presented and acknowledged their unique family histories. It was a great honour to be able to read them and learn more about each of you.