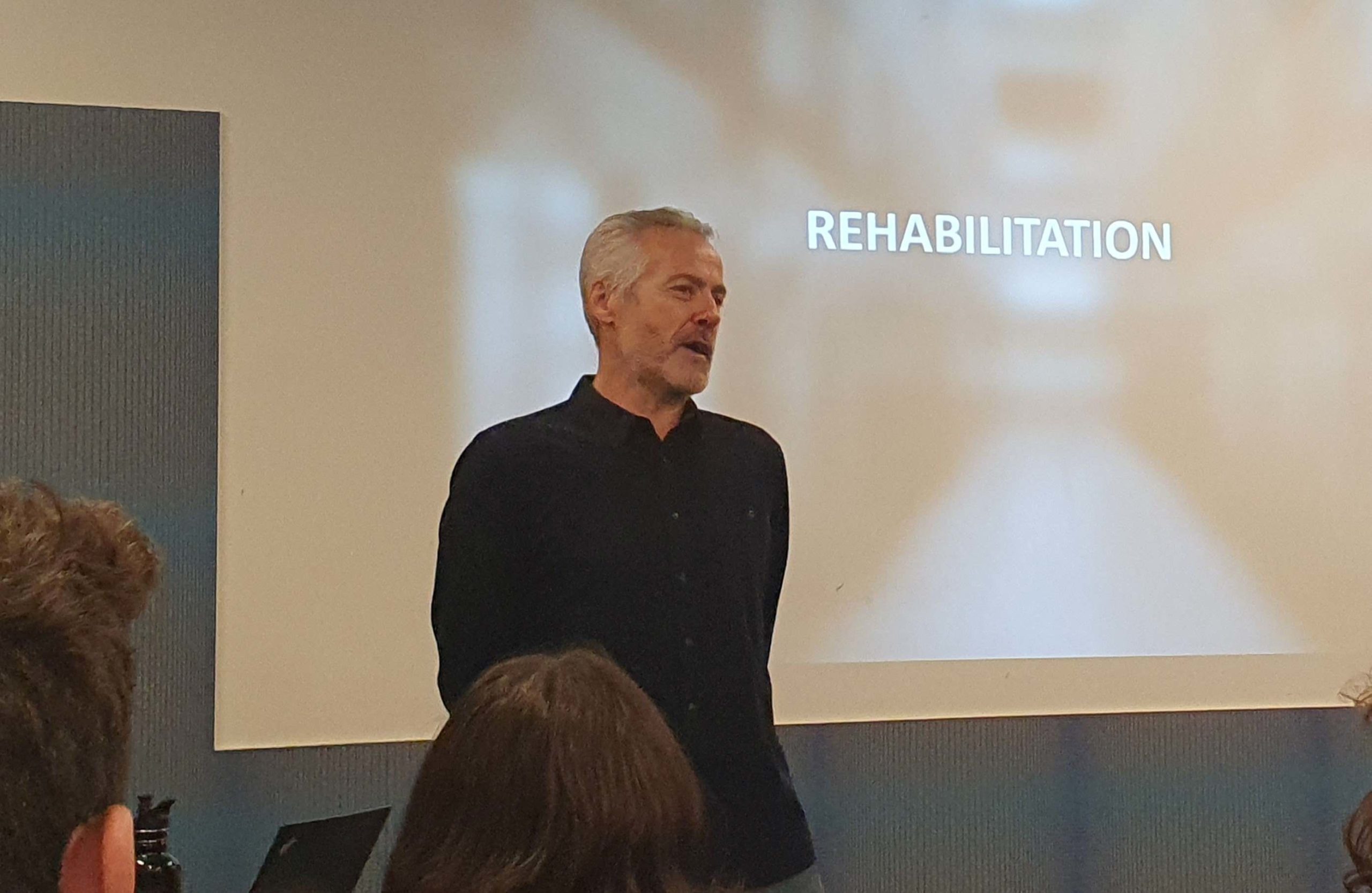 Crime and Punishment students hear from Criminologist
On Wednesday morning the VCE Legal Studies students, along with the Year 10 History of Crime and Punishment elective students, attended a presentation by Arthur Bolkas. Arthur is a criminologist, consultant, writer and presenter with first-hand experience of the prison system having spent five years in prison for armed robbery and who has spent much of his life helping others who are either currently incarcerated or who have been released from prison.
The presentation began with Arthur asking students what someone who had been in prison might look like, challenging the common stereotype of prisoners being intimidating, tattooed individuals to show that they are just human beings. This was followed by a video montage of thought-provoking images of prisons and prisoners from around the world. Arthur then spoke about the purposes of imprisonment and the liberties of which one is deprived when sent to prison. He also spoke about the concept of rehabilitation and the difficulties many prisoners faced trying to integrate back into society upon their release. Arthur then spoke about his own story of robbing TABs and his eventual arrest.
The students were engaged for almost two hours and asked very good questions. Arthur was highly charismatic when presenting and brought to life some of the concepts students have covered in class.
Dion Cohen
Teacher – Magid Campus