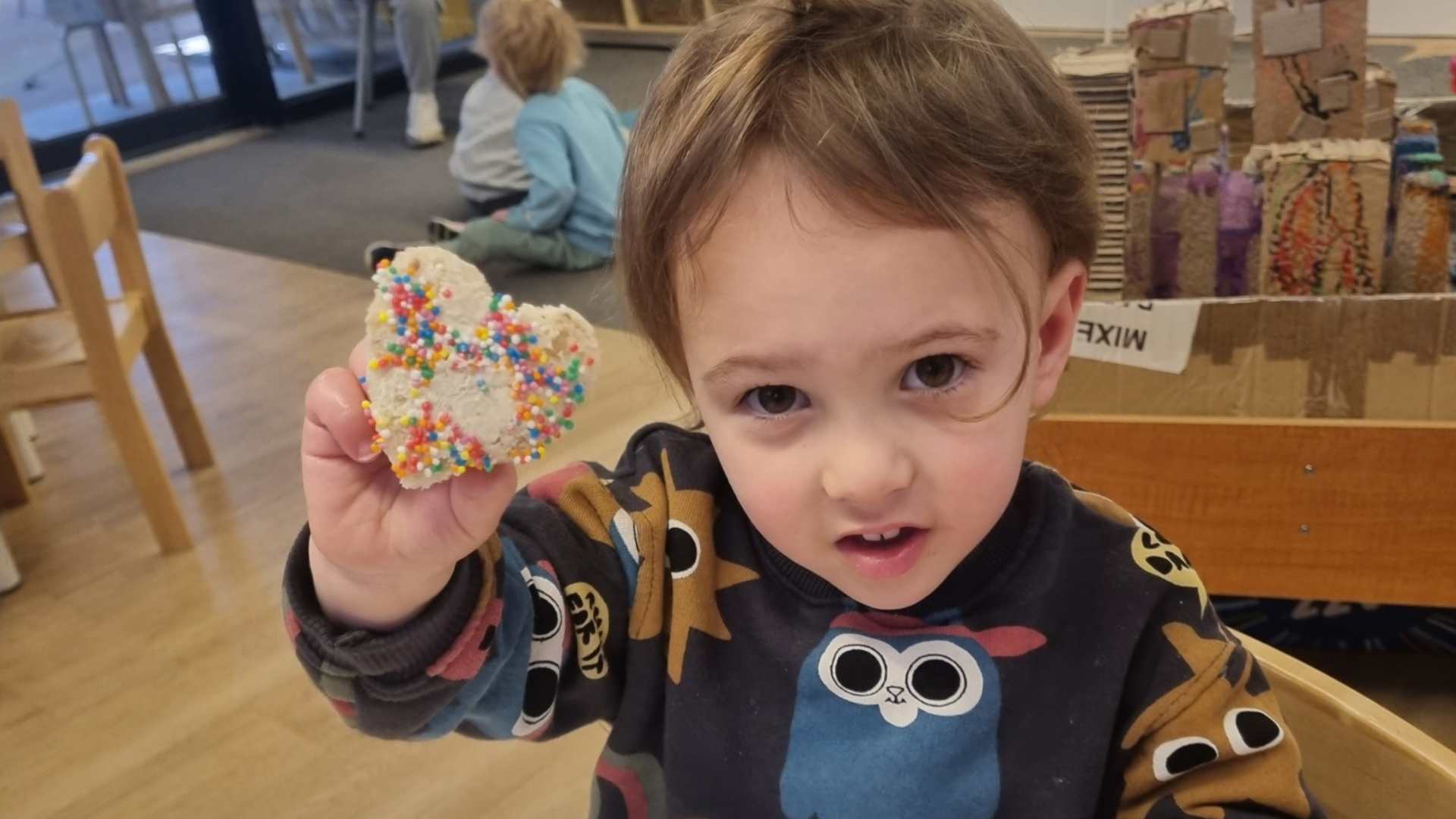 Celebrating Tu b'Av in Gan Te'ena
Love is in the air, as the Hebrew month of Av brings us the ancient Jewish holiday of Tu B'Av. The holiday occurs on the 15th day of Av, and it presents a time for expressing love to others. In modern day Israel, it is celebrated as a holiday of love, similar to Valentine's Day.
In Hebrew, the word for love is Ahava. The root of Ahava means to give. Love involves giving – giving one's time, attention, admiration, respect to others. In fact, a famous rabbi, Rabbi Eliyahu Eliezer Dessler, is frequently quoted as defining love from the Jewish point-of-view as "giving without expecting to take."
This week, Gan Te'ena celebrated Tu B'Av. We painted folded hearts and worked together on a group art piece. When asked what love means to them, the children found the concept tricky to explain. Instead, we explored the meaning of love by sharing about the different people and things that we love.
In the afternoon, we made heart-shaped fairy bread where the children got to butter their bread and add sprinkles to it. Yum!
Lisa Lu
ELC Teacher