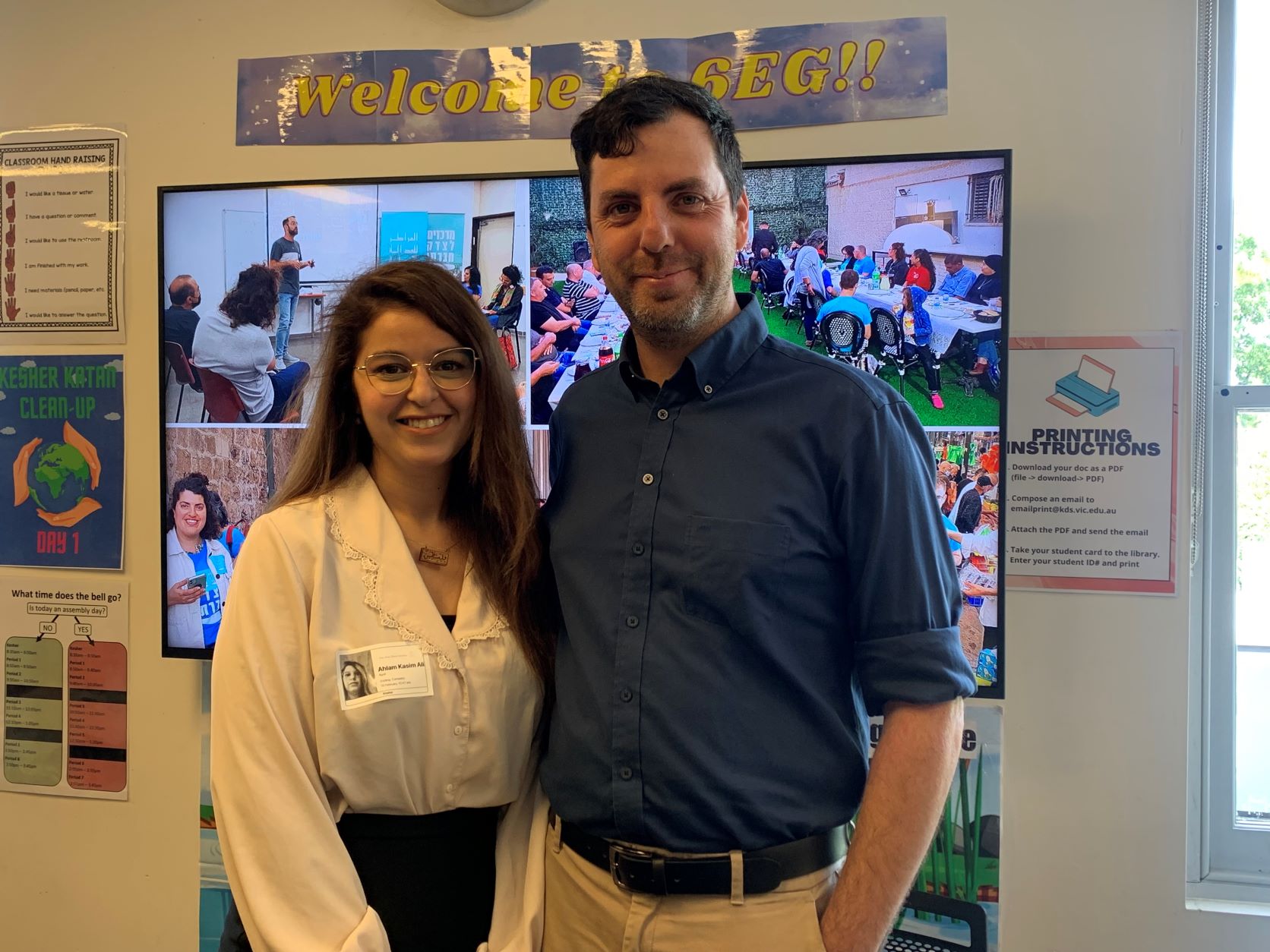 Building Co-existence in Israel
This week the Tzev Lev (Jewish Life) team hosted Amit Ben-Ami and Ahlam Kasem Ali as part of the Year 12 Ofek program. Amit is a leader of the Tzedek Centre movement while Ahlam is the CEO of Ajyal, Shared Society Partnership, which works to help establish Tzedek Centres in Arab-Jewish cities. Tzedek Centres bring together Israeli Jews and Arabs to foster leadership and enact democratic values.
Amit, who has a Jewish background, and Ahlam, a Palestinian citizen of Israel, spoke to us about the important work of civil society in Israel in helping to break down barriers between Israeli Jews and Arabs.
Amit said that the work of Tzedek Centres is to help combat "learned political helplessness". The Centres inspire hope and "fight exactly this feeling that nothing changes." This feeling is combated through what Amit called ""A gradually growing experience of success."
Ahlam said that in Ramla and Akko, this success is achieved through Arabs and Jews working together to affect change. This may be through improving city facilities together, or deciding on a project and working on it together. The decisions are made at grassroots level, by the people most affected by the issue. Small successes equate to bigger change.
Amit warned that in the current political climate in Israel, violence similar to what broke out between Arabs and Jews in Lod last year could erupt again. Amit and Ahlam hope that the partnerships formed at the Tzedek Centres work to combat these divisions.
Tzedek, tzedek, tirdof! It was wonderful to hear first-hand experience of creating shared society within Israel. With thanks to NIF Australia for facilitating Amit's and Ahlam's visit to Australia.