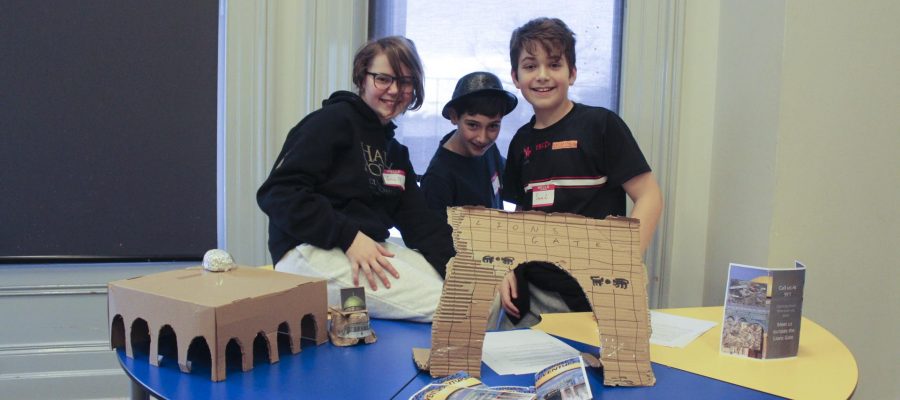 Bringing the Old City into the classroom
Throughout Term 2 , Year 6 students explored the question 'How can we bring the Old City of Jerusalem to life in the classroom?' To answer this question, students were instructed to create, develop and facilitate an authentic tour of the Jerusalem Old City. Students worked in groups to create a tour company that had expertise in one of the quarters of the Old City. This project-based learning approach saw students become inquisitive and passionate about their quarters and their subsequent buildings, culture, religions, food and music. Each lesson, students researched, questioned and created. They physically built the structures of their quarter and thought deeply about the experience their future tour participants would experience. The term culminated in an expo yesterday where each group facilitated their tours for all students and staff in the Senior School.
It was amazing to see students consistently engaged and passionate about the richness and complexities of Jerusalem's Old City.
Feygi Phillips, Lesley Wesseik and Yoel Benn