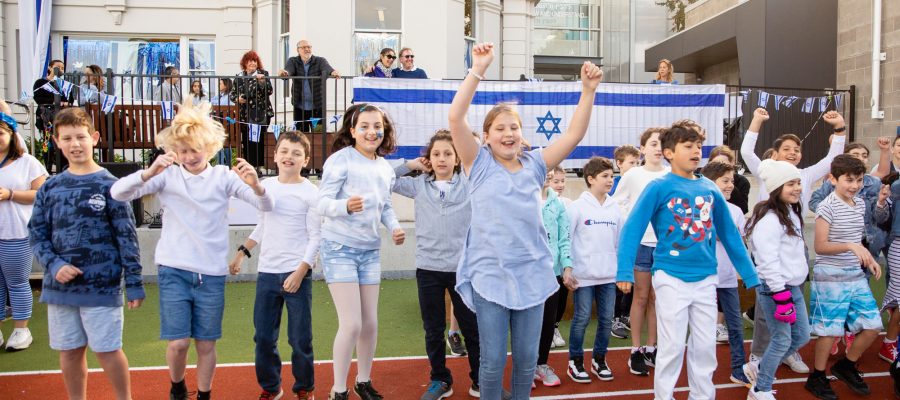 Beyond the blue and white – Yom HaAtzmaut
While there was plenty of kachol ve'lavan (blue and white) visible at Yom HaAtzmaut – everyone dressed in it, flags flying high, decorations and even blue sky with white clouds (until they turned grey!), much of the educational part of the day was devoted to offering students insights into the many 'shades' of Israeli life and society.

In the Junior School, students participated in activities to broaden their understanding of Israel, ranging from exploring the symbolism of the flag and creating a three-dimensional map of the land's topography, to learning about the first prime minister David Ben-Gurion and an introduction to Israel's political system.

One panel with representatives from the Zionist youth groups exploring different visions of Israeli society and ways of actualising the state's ideals, and a second panel 'My Israel Story' with individuals sharing their changing relationship with Israel over time – born and grew up there, made aliya, planning to make aliya, working for Israel professionally – were two of the sessions in the Senior School. All students participated in a mini film festival, viewing short and quirky Israeli films that highlighted the many shades, variations and nuances that exist between the blue and white.

Sidra Moshinsky
Director of Jewish Life and Learning

Please enjoy a short video of the highlights from the day HERE.