After extensive planning, The King David School is undertaking the most significant building project in its 38 year history. Chai Ve'kayam – meaning life everlasting – is the name of the building project. This project will ensure that the needs of the 21st Century classroom are met.
At the start of Term 2, Years 9 to 12 students started classes in our brand new Senior School building.  Marc Light described the feeling on campus as "simply electric as our students, staff and parents have marvelled at the quality of the educational environment on offer". He further added " the students and staff enjoy beautiful light-filled spaces which have the flexibility to open up to one-another for a variety of teaching purposes. All classes have been fitted with large flat-screen displays that wirelessly connect to laptops to share teaching materials. The building has been furnished with nooks in the corridors which contain couches, coffee tables and small meeting set ups to facilitate students working with teachers to gain the one-on-one support that we value so much".
Please see images below taken of the brand new Senior School building.
Orrong Road Site
The new Orrong Road site will house Years 6 – 12. The small school groupings will continue with the sub groupings of: Years 6 – 8, Years 9 – 12.
New three storey purpose built Senior School
New purpose built building at the front of the School to house Year 9-12.
New Science Technology Centre.
New Year 11 and 12 study area.
The Michele Bernshaw Senior School Resources Centre.
Renovated mansion for Year 6 – Year 8.
Renovated cafeteria.
 Dandenong Road Site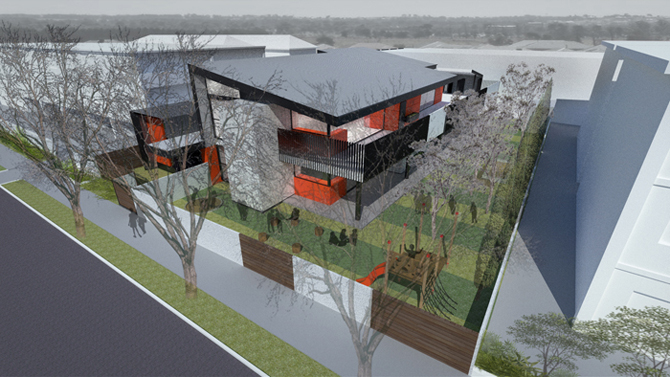 New purpose built Kindergarten
Please note that there is no change to the Alma Road Pre-School Centre and it will continue to operate in its current format.
The new Dandenong Road site will house Kindergarten – Year 5. The School has purchased adjacent land to the current property to increase the size of this campus. The small school groupings will continue with the sub groupings of:  Kindergarten, Prep – Year 2, Year 3 – Year 5.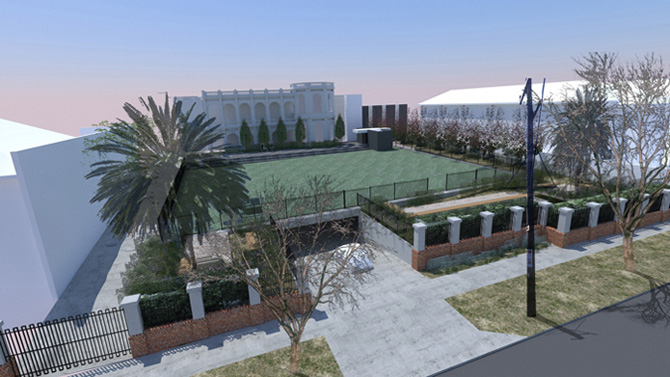 Front of Dandenong Road converted into active playspace.
New purpose built 3 and 4 year old Kindergartens.
New underground car parking facility and drop off bays.
New play spaces designed with a combination of open space and smaller, more intimate conversation areas.
Renovated historical mansion building to create optimum learning environment for primary school students.